Dorina Vidoni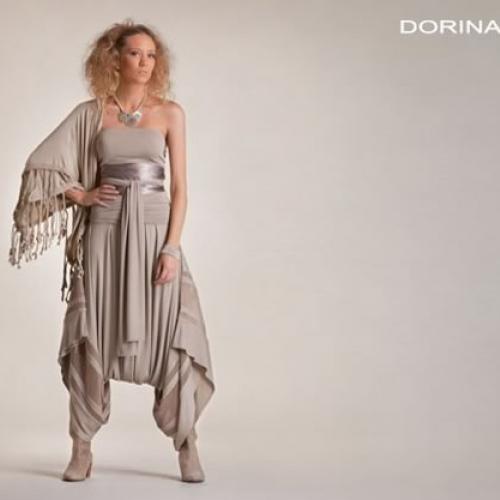 To wander through the path of integrity, communicating it, and spreading it as a way of life, meeting others and conversing with diverse realities. To heal schisms between body, emotions, and mind, inherited by cultural distortions. To overcome preconceived stereotypes, which expression is subjected to. To promote respect for physical, emotional, cultural and role differentiation, with the deep conviction that integration results in greater human potential. To work towards an increased level of consciousness, in order to favor a wider comprehension of various life experiences.
In 2004 she presents her firs collection of this new project, devoted to reconcile matter with emotion and mind, embracing surface and depth, the inner-self with the outer world through a new concept of design, which intertwines aesthetics and freedom.
Her brand, well known for her design, "clothes with meaning", includes women's pret à porter, accessories and shoes, and it regularly appears in fashion magazines. Her fashion shows and interviews are presented in Latin America FTV and several TV programs. As part of her on going commitment, Dorina Vidoni has taken part in many exhibitions and events.
Store branches
Martínez
,
Buenos Aires
Argentina
+54 11 4793 0563
Ciudad Autónoma de Buenos Aires
Argentina
+54 11 4833 4965
Ciudad Autónoma de Buenos Aires
Argentina
+54 11 4834 6664
Ciudad Autónoma de Buenos Aires
Argentina
+54 11 4312 3898
San Isidro
,
Buenos Aires
Argentina
+54 11 4700 8626
Ciudad Autónoma de Buenos Aires
Argentina
+54 11 4833 7707