Nido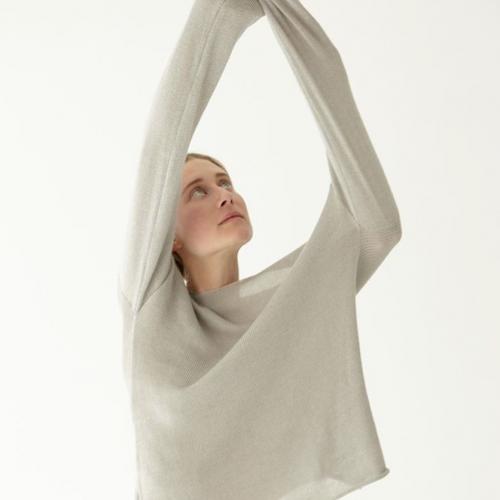 Natural fibers, hand knitted, hand dyed with natural products. Made in Argentina by local artisans.
Nido is an Argentine brand, established in Buenos Aires. Founded in 2012 by Julieta Racket, the brand started out with a small collection of accessories and since then has expanded to include a full range of knitwear. In 2014 we launched Telar, a home line of blankets, rugs and cushions hand woven on loom. In 2016 we presented a Nido collection for kids and inaugurated a small school of textile trades.
The quality of the carefully selected materials and respect to the entire production process are our core values. Nido items are made with craftsman dedication. Each piece is hand knitted with 100% sheep wool from Argentina -hand spun and hand dyed- produced in small batches, with close attention to details.
Wool is a natural and noble material with very valuable qualities which just needs a few steps to suit our body and fulfill a need as basic as warming us up. So, the main property of our items is that are made of wool, and value lies on the simple and natural way in which its handled, from the sheep to the finished piece, without any extras because we believe it is not necessary. For this reason we choose to work in the traditional way, with the tools and knowledge that local women have inherited from their grandmothers. As a result of this artisanal process, every Nido garment will be imperfect, special and unique because it is handmade from beginning to end.
Wool is not only the most important natural textile fiber but also one of the oldest, being the first used as clothing by human beings to protect from the environment. Argentina is one of the leading producers alongside New Zealand and Australia.
The wool we use to create our garments is from Merino and Corriedale sheep, llama and goat mohair. Shearing is done twice a year. Wool fibers are classified by length and thickness, and then washed. Once clean, wool is untangled and stretched forming a thin continuous layer. This fleece is spun by hand using treadle spinning wheels by spinners from the provinces of Tucumán. After it is spun, they dye the wool by hand with colors obtained from natural products or anilines, always taking environmental protection into account. Then, a group of women knitters from Buenos Aires knits by hand and create each piece of Nido with care and close attention. We are proud to work with women from our country, who have learnt the craft and know the technique and its secrets better than anyone.