Kostüme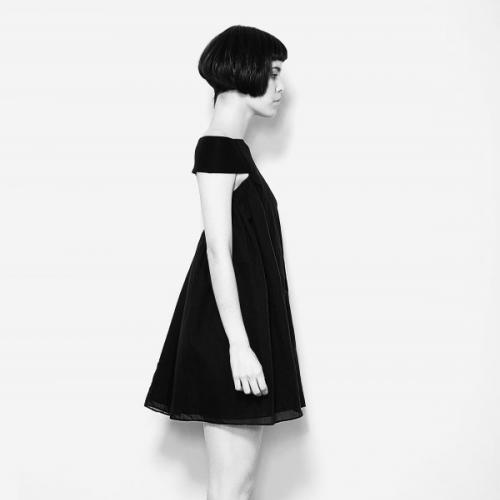 Kostüme's people are urban, independent, and travel frequently. They are interested in the art and are very knowledgeable about the fashion market. They are experienced buyers in search of exclusivity, so they choose designer created clothing. They value quality products, aesthetically beautiful and originality. Clothing is a way to differentiate, have a personal style that goes beyond the trends of the season.
Kostüme is a brand established and recognized local and international directed by Camila Milessi and Emiliano Blanco, two designers who are passionate about the profession. We create original clothing, unique and high quality to bring to market a product that goes beyond trends and represents our unique vision of fashion.
As designers we commit to continue to be original, that growth does not overshadow the game that is sitting in a collection, because for us it is very important to feel proud of what we do. All of us at Kostüme are aiming to establish very good human and creative experiences. As a result, we get a quality product, at the height of the big international firms, and constantly evolving.
Kostüme created in 2001 with the aim of creating a brand of architectural construction, net, pure and functional. Our first store was located in the prestigious neighborhood of Palermo. Since 2002, we present our collections in the BAFWEEK (Buenos Aires Fashion Week). Then moved our headquarters to Botánico, one of the most exclusive and trendy neighborhoods of Buenos Aires.